Welcome to Sushi Kappo Toraya!
We are a chef-owned Japanese restaurant located in the heart of Arlington Center, MA. All of us here are excited to share with you our passion for serving sushi and flavorful Japanese dishes, using the freshest ingredients, locally sourced whenever possible. We hope that you will come in soon to enjoy our brand new menu items and larger restaurant space. It is our greatest pleasure to have you dine with us again.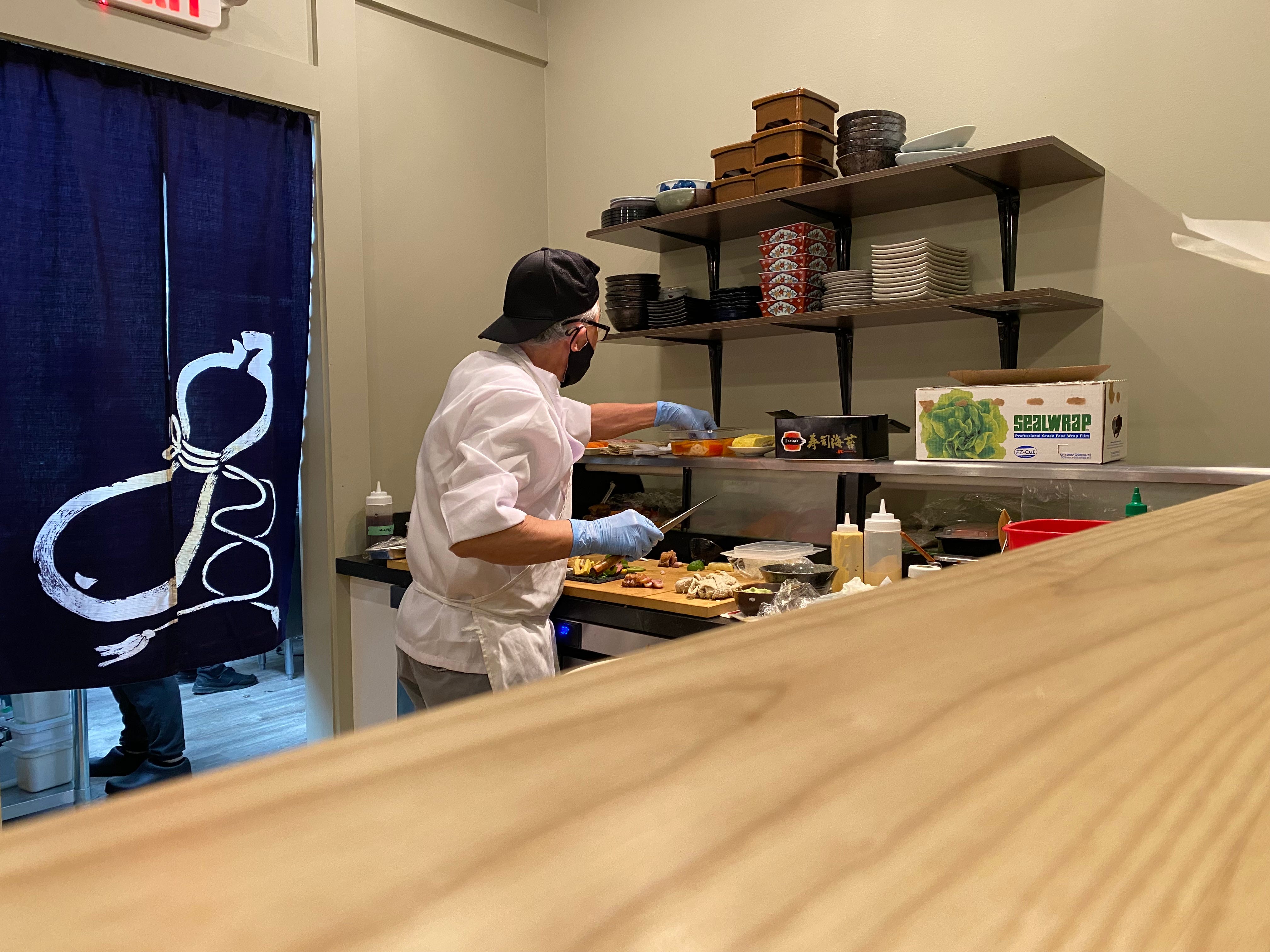 Chef Shinji Muraki
Shinji opened Toraya in 1999 and appreciated being able to spend just over twenty years at its original location.
On December 31st, 2021, the restaurant reopened as Sushi Kappo Toraya at its new location: 795 Massachusetts Ave. in Arlington, Massachusetts.
Shinji graduated from the Kyoto Culinary Arts College in 1974. He passed the national exam to become a licensed chef and worked in Kyoto until he moved to the U.S. in 1979.

Upon arriving in Boston, Shinji worked as the head chef at Genji on Newbury St, Osaka Restaurant, and Tokyo Restaurant. He later worked at J's Café in Inman Square and Dabin in Lexington.

And now at Sushi Kappo Toraya, Shinji looks forward to serving you his latest culinary creations, inspired by his hometown traditions, as well as Toraya's favorite classic dishes.
Soba Kappo Muraki
Shinji's brother, Yoshio owns a restaurant in Kyoto that specializes in soba noodles. Please visit Soba Kappo Muraki restaurant when you are in the Kyoto area.

Japan, 〒615-0022 Kyoto, Ukyo Ward, Saiinhiramachi, 5-1 アルバドール山双